Band: Reviler
From: Greenville, South Carolina

Their formation story:
(Randall, guitars): "Over the past year the hardcore scene in Greenville, South Carolina has really taken off and we wanted to be a part of it.
I knew Brett (our drummer) from being in various local bands over the past 10 years. I've known our bass player Max since we were 3 years old. We connected with our vocalist Will from the suggestion of some local friends. We then started a group chat with the idea of starting a band and began to share ideas we were interested in.
"After that, we got together and went through a period of writing and recording 30-45 second demos looking for a style that fit us, after we trashed a few songs we finally landed on a sound we could call our own."
Their sound in their own words:
"From our first practice we all agreed that we wanted a high energy, relentless, heavy sound. Our goal is for every song to be engaging from start to finish. Some influences we have: Foundation, Comeback Kid, Buried Alive, No Warning, Drain, Backtrack, Have Heart, and Nails, as well as Carolina legends
Stretch Armstrong and Advent."
Latest release info:
"Our newest release is the single 'Cruel World' from our upcoming EP, Martyr Complex. This is a project we have been refining since the summer of 2022."
"'Cruel World,' specifically, is about how the circumstances a person is born into can radically shape their life experience and the having the will and strength to break a destructive cycle can change their path. We're fortunate enough to have a home studio/rehearsal space which lets us take our time in song writing and recording."
Future plans:
"In the next month we're very excited about playing the EP release show for our friends, Your Spirit Dies, on February 11th in Greenville. Also on the bill is Brass Tongue, Rat Poison, Such Cruelty, and Iron Sights, which are all great bands.
"This show going to be a statement for the Greenville hardcore scene in that we're celebrating a year of our good friend Jose booking shows and really facilitating the growth the local hardcore community.
"Then, coming up in March, we're self releasing our EP, Martyr Complex. This is a personal project for us as we're taking a total DIY approach from the recording/mixing/ mastering to the physical production. The release will be a two-pack standard cassette with a digital cassette—stay tuned to see exactly what that means.
We're starting to book shows throughout the southeast for this spring and summer now, if you want to see us play, hit us up!"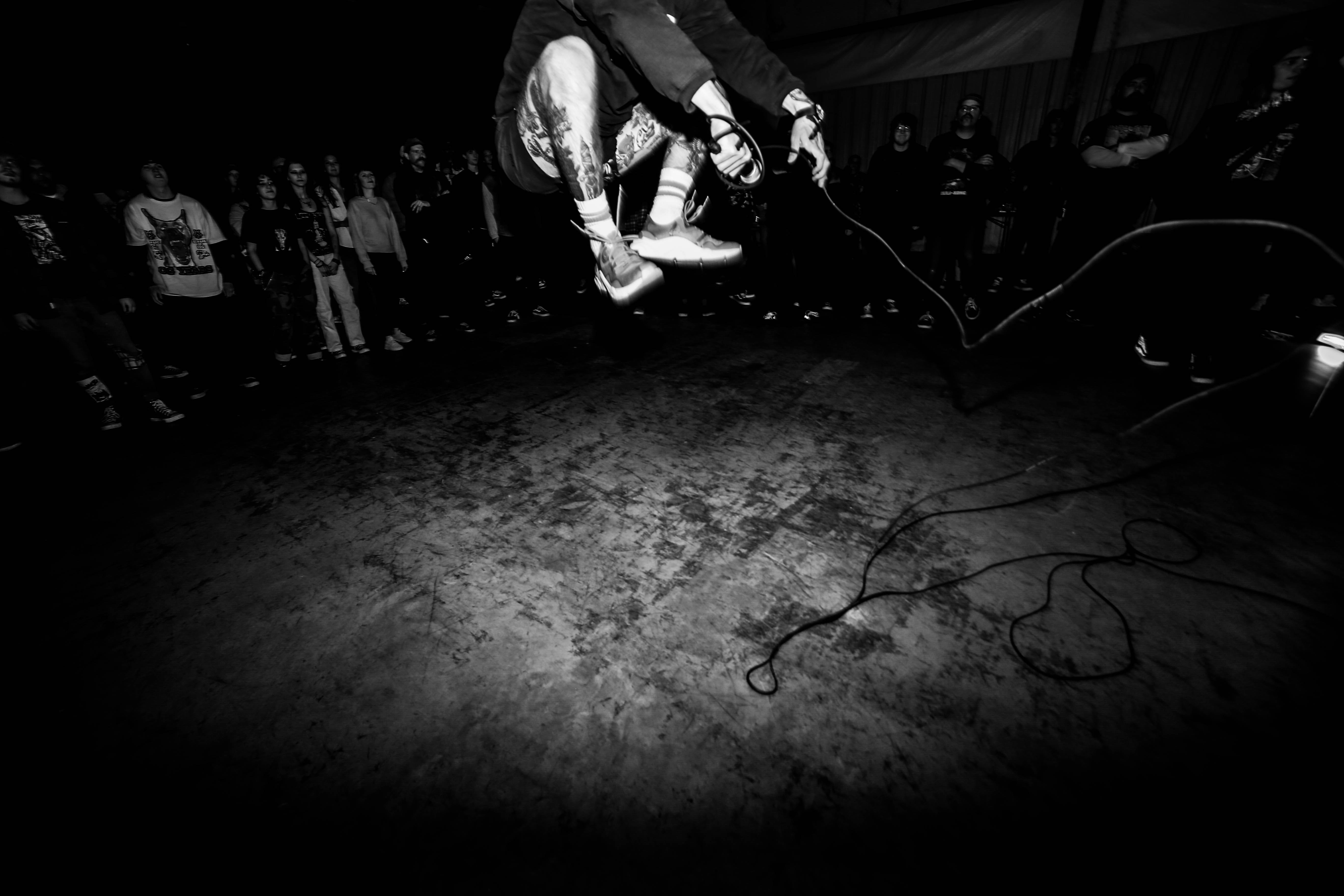 What other bands from their region should we check out?
"Brass Tongue, Your Spirit Dies, Riot Stares, Slug Crust, and Pretty Women."
Reviler on social media: Instagram
***
Help Support What No Echo Does via Patreon:
***
Tagged: reviler