Band: Reunion
From: Lancaster, Pennsylvania

Their formation story:
(Eric Forberger, guitar): "We have known each other since the late '90s. Going to hardcore shows together in Lancaster, Philly, Harrisburg, Baltimore, DC. Each one of us have been in separate bands in the early '00s and this was the first time being in a band all together.
"Matt and John had gone to Furnace Fest in 2022 and got the itch to play again after realizing they missed being on the other side of that energy. They brought Dave in for guitar as Matt and Dave had played in a band previously called Albert React.
"I ran into Matt and told me he wanted to start something new, asked if I wanted to be part of it and immediately said yes. I had missed playing since the last band I was in, Get In the Van. We still needed a vocalist and I knew Mark was the right guy. Mark's been in a bunch of bands in the past, specifically Worth Dying For, with John. Mark said yes and we started writing in October 2022."
Their sound in their own words:
"We wanted to play what we loved: catchy, melodic/post hardcore. Something to scream along and finger point to. Bands like Be Well, Comeback Kid, Strike Anywhere, Have Heart, With Honor...they are probably what people would group us in with. But then we're also huge fans of bands like Hopesfall, Quicksand, Gorilla Biscuits...everyone in the band has a pretty wide range of hardcore/punk influence.
"I've played in more punk bands than hardcore bands so when I write riffs, everyone has to hardcore it up a bit more. Mark is really good at taking parts we write and then molding them into a more cohesive sound."
Latest release info:
"Our new EP, New Blood/Old Bones, was tracked, mixed and produced by our singer Mark in his studio, Beacon Studios. I think it really shows more of a dynamic and combined effort from the band as a whole who took part in making these songs.I think we found our 'sound' when writing them.
"The title track and lyrics are based off of Mark being in an airport waiting to board and beside him were a group of old guys on a golf trip talking about their boats, beach houses and multiple cars. It's just odd that the 'American Dream' is vastly different to so many people."
Future plans:
"John, our bass player, is having heart surgery pretty soon. Something about a pig heart or something?!? So for the next few months, we're going to focus on writing even more songs. Once he's all healed up, we can get those recorded and hopefully play some more shows!"
What are some other bands from your region we should check out?
"Calling Hours and Don't Sleep are two local supergroups with Popeye in one and Dave Smalley in the other. They both rip. Olde Tigers are great! Up and comers like Fallbright, Punctured, and Hard Turf are starting to get their name out there."
***
Reunion on social media: Instagram
***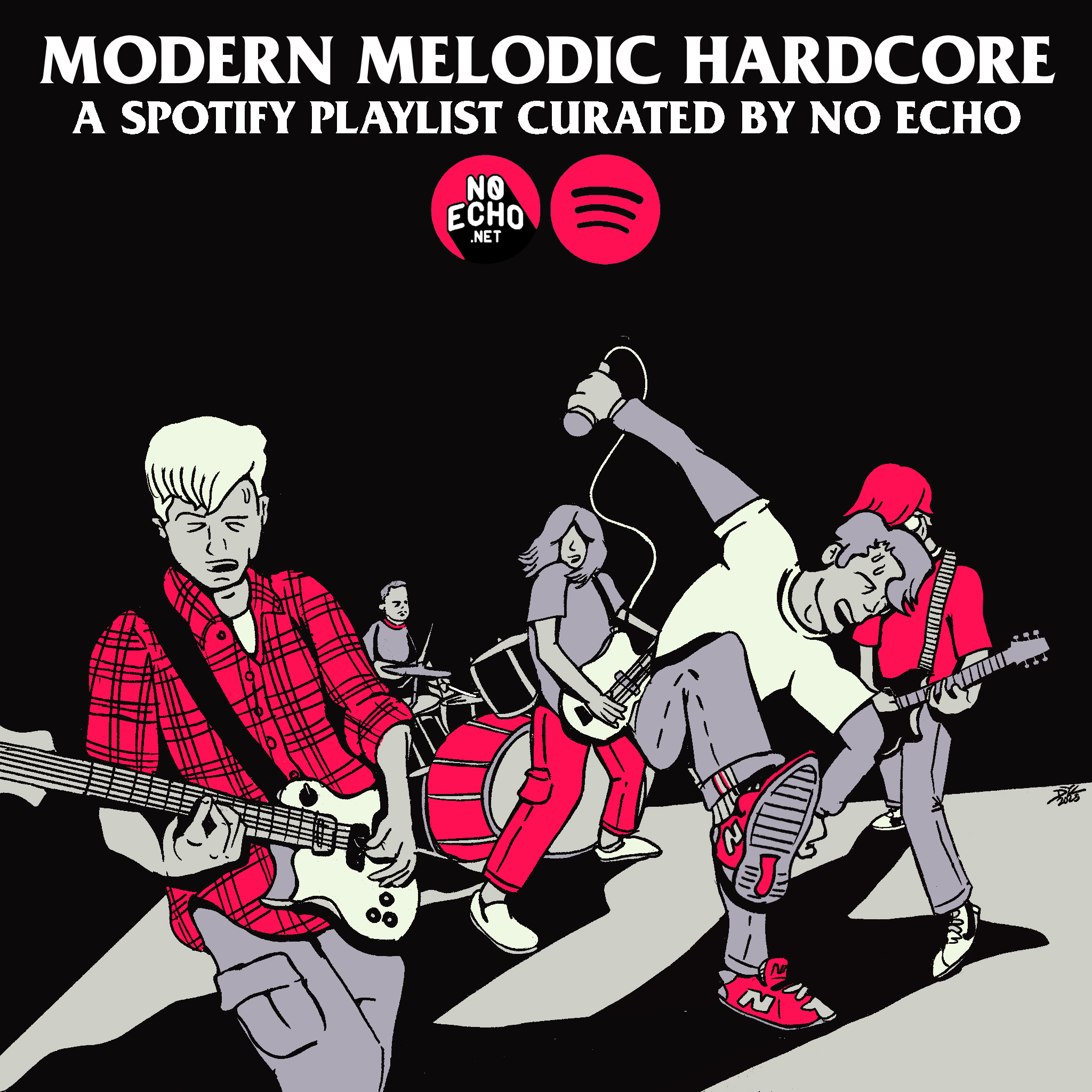 Tagged: reunion