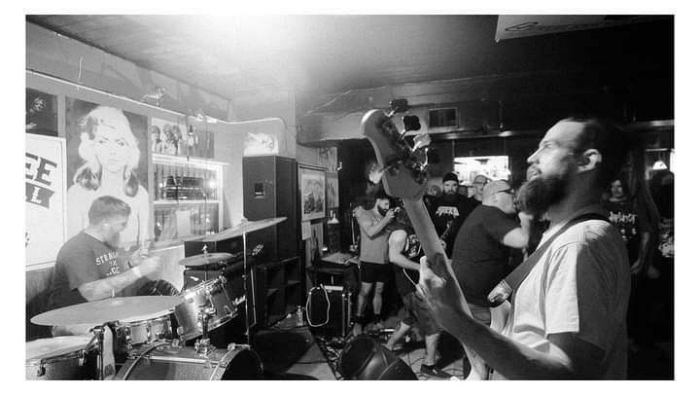 Band: Plague Spitter
From: Tampa, Florida

Their formation story:
(Eliot, vocals): "After our drummer Eric and I's previous band Wreath disbanded, we still wanted to start a new project together so I started searching for members. I had met Alex (our guitarist) via local punk and metal groups online a few years back and had almost ended up doing vocals in another project he's in but it didn't work out, and when I inquired online about additional members for this project he reached out and we quickly got started.
"This was all about 6 months or so back/this year so the progression of the band has been pretty fast."
Their sound in their own words:
"We pull from many various influences in extreme music, I am a huge fan of hardcore both past and present and pull my vocal influences from bands like Converge, Gulch, Infest, and Weekend Nachos, to name a few. Our guitarist Alex is a huge metal fan which shows a lot in our guitarwork.
"I would said metallic hardcore is where I'd comfortably put us, we definitely have elements of grindcore, power violence, and slam in our sound, with a lot of straight hardcore punk thrown in for good measure. Aside the aforementioned bands, I could definitely see people into bands like Full of Hell, Magrudergrind, and Trap Them being into us."
Latest release info
"Real World Left Behind is an EP containing the first initial batch of songs we wrote, it's surprising how quickly it all came together honestly cause I really love these joints. The title is taken from the lyrics of the first song, 'Heroic Dosage,' which deals with escapism in the form of taking a large amount of acid.
"We recorded with our friend John at Lot 49 Studios and he did an outstanding job with it, it does a great job of capturing the intensity of our live sets which I find very hard to do on recording a lot of the time. The artwork was handled by Tristan Jennings of the band Star of Kholara and I love the comic book vibe of it.
"Lyrically many of the songs on the record deal with class struggle and how hard it is to survive right now unless you're extremely lucky. Hopefully things get better before they get worse but unfortunately that's not how I see things going, and the aesthetic and lyrics of much of this material reflects those feelings of frustration."
Future plans:
"Now that the EP is out, we're going to spread it around as much as possible, and we're planning out some weekend runs both in the state of Florida and beyond. We've been talking to a few bands about a potential split release as well since we already have a new song we're playing live and more on the way. Personally on my end, I want to go wherever even a handful of people may want to see us. I love being in this band and these songs and I want to share them with whoever will listen.
What other bands from their region should we check out?
"The Florida scene is absolutely crushing it right now from all angles. In the hardcore scene you have bands like Cold Steel, Contention, Domain, Exit Strategy, Migrant Fury, and Six Paths making waves and representing Florida heavy hardcore, and that's just a small handful of the bands that come to mind.
"Aside from hardcore, there's plenty of awesome metal bands like Ramtha and Florist, alternative punk like Hovercar and Pet Lizard, and heavy shoegaze/doom-oriented bands like Knife Rituals and Pipe Dreamer. And all these bands are just a small slice of what Florida's scene has to offer currently, there's so many other bands both bigger and smaller that I didn't name that are absolutely killing it.
"Florida might be a wasteland in the eyes of many and I can understand why, but our underground music scene here is thriving and I'm proud to be a part of it."

***
Plague Spitter on social media: Facebook | Instagram

***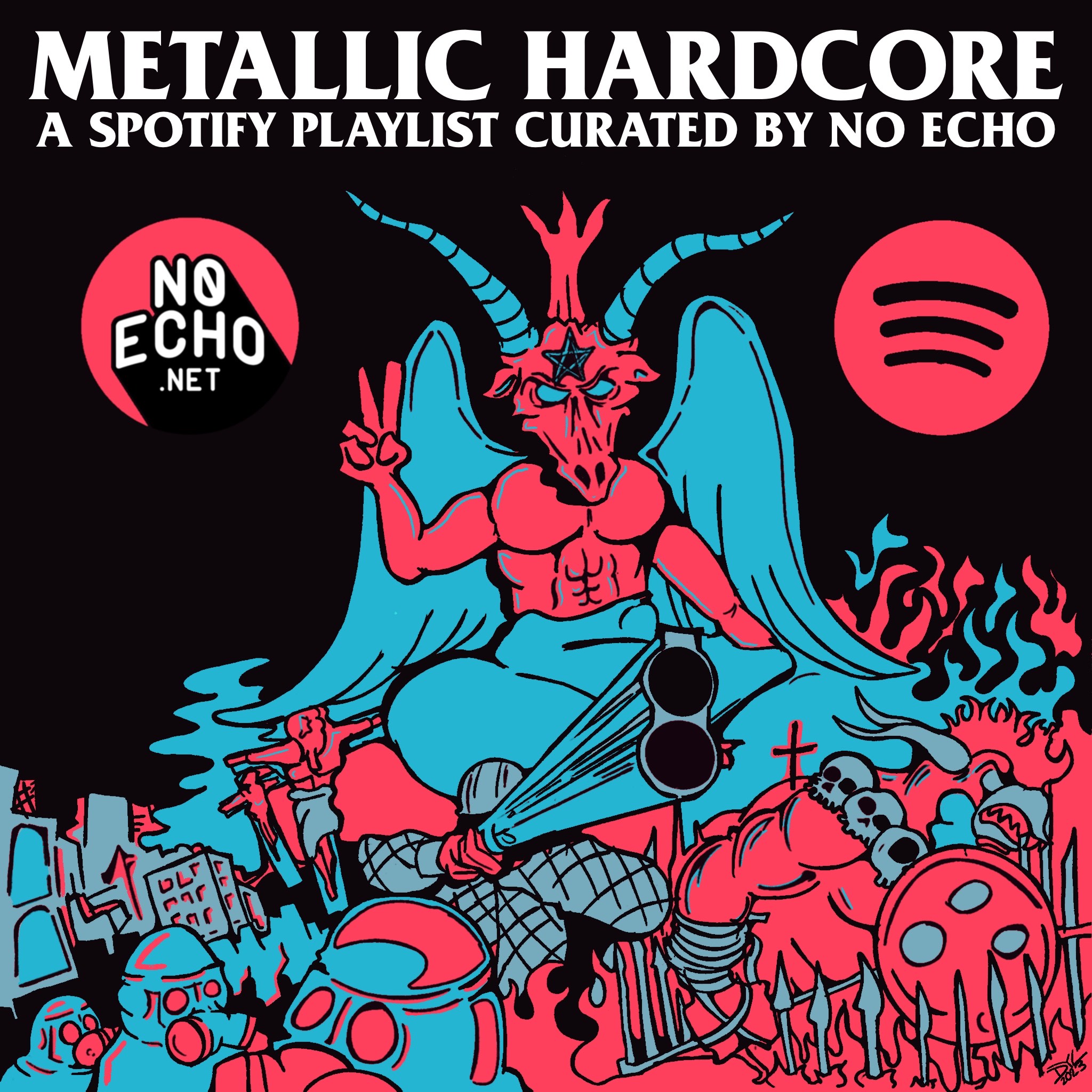 Tagged: plague spitter