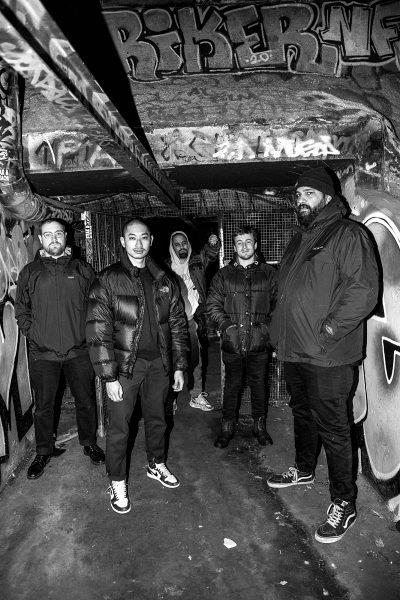 Band: Persecutor
From: Melbourne, Australia

Their formation story:
(Tyronne Gietzmann, vocals): " We formed in 2019 as a bunch of punk and hardcore heads from the local Melbourne scene with a few guys from overseas (Taiwan & Singapore) who were visiting on various work or study visas. Persecutor was formed after some failed attempts at different projects until the focus became about centring and exploring the non white experience in an unbridled way.
I chose a more power violence-influenced sound as be always been drawn to that sound especially with its ability to focus on bleak and intense topics and sonically that style compliments the themes I want to explore. After release a demo on the eve of unforseen global pandemic kinda stalled the band but in 2022, we were able to reform the band (with some new members) and played relentlessly.
"I think that what drew us all together and keeps us together is the musical style, the themes explores (as majority of the band are POC) and our friendship (too Youth Crew-esque?). The band's feels like we are just hanging out half the time which is nice as some bands can feel like a job.
"Persecutor as a band, is an uncompromising raw assault on the white hegemony, aiming to platform and uplift the voices of people of colour by any means necessary."
Their sound in their own words:
"Our style is fast hardcore leaning into influences of power violence and grind with influences such as Despise You, Poison Idea, Iron Lung, Hatred Surge, Extortion, and Suffer (Australia). Me personally, I'm constantly amazed and influenced by Regional Justice Center as everything they put out is flawless.
"Other influence for me when I'm writing lyrics is legendary black activists worldwide and their contemporaries, decolonisation theory and thought but most of all, getting a chance to really delve into past repressed experiences of racism (both internalised and external) which quite frankly has helped me reconcile alot of hurt, pain and anguish. Music is always cathartic and that's basically what this band is for me."
Latest release info:
"As a band, our themes revolve heavily around experiences of racism as a person of colour (I'm South African—Australian), decolonisation theory, anti-imperialist ideas and the hopelessness of combating the ever encroaching fascism within our hyper-capitalist westernised world. This record combines our earlier demo sound of bands like Coke Bust, Barge, and Los Crudos with a more power violence/grind edge.
"Sonically, the record also leans heavily into African themes with a Djembe intro, Gil Scott-Heron samples and an outro of Nelson Mandela upon his release from prison singing the controversial anthem "Umkhonto we Sizwe" (uMkhonto we Sizwe was the armed wing of the African National Congress [ANC]), which brings together the lyrical themes of the record.
"We recorded mid last year with Alicia Saye at Cult Ritual Audio who plays in Melbourne hardcore punk band Hacker. Will Killingsworth at Dead Air Studios did the mastering."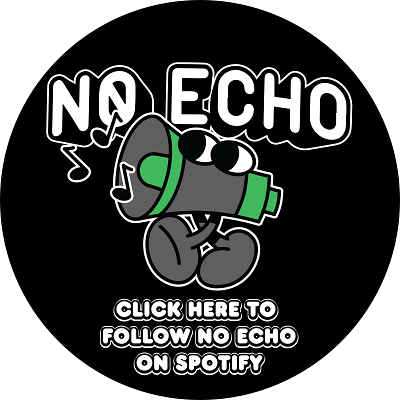 What other bands from their region should we check out?
"The Melbourne scene is really thriving at the moment both in the punk and hardcore spheres. I think the pandemic really humbled people in their attitude towards the scene and love music. Everyone kinda took for granted living in a major city with multiple shows on every weekend, so now people are flocking to shows because of how vital the music is for everyone.
"I'm gonna mention non-white-centred bands that have really impressed and inspired me in Australia right now. We have Nerve Damage (NSW/QLD), Gravitate (VIC), Pulse(VIC), World of Joy (QLD), Mudd(QLD), Knuckledragger (NSW), and Reaski (VIC). There's probably way more and I ain't mentioning Speed because that juggernaut don't need no one hyping them up."
Check out Persecutor's Linktree to find all of their social media pages. Their Babylon's Ashes EP wll be out on March 4th via To Live a Lie Records (pre-order).
***
Help Support What No Echo Does via Patreon:
***
Tagged: persecutor