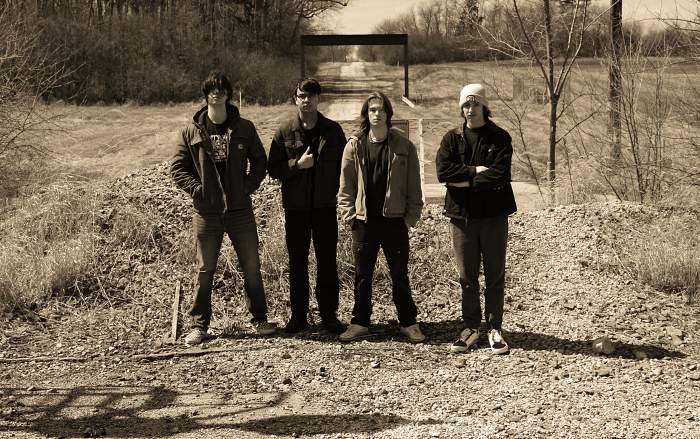 Band: No Shelter
From: Chicago, Illinois

Their formation story:
(Josh Petranek, guitars): "No Shelter started as a high school band outside of Chicago sometime around 2018. The four of us met through school and started jamming in the basement until we had enough material to play real shows.

"In fall of 2020, we played our first show on a porch and continued to play a few small DIY shows ourselves, but playing live was very rocky with covid at the time. After things opened up more, we were able to put ourselves out there playing more DIY shows in Chicago and surrounding areas and got to know other local bands in our area.

"Our project was held together somewhat loosely until about 2021-22 when we started to play more shows and write songs that would actually fit the sound we were going for. After gaining a collection of songs we would play live, we decided to record a select few for our first release which came out last April."
Their sound in their own words:
"Although somewhat typical, a band that we all kind of came together on in high school was Slipknot. I wouldn't say we try to sound like them but felt it's worth mentioning that their aggression and intensity is something that almost naturally comes out of us.

"I would describe No Shelter's sound and what we aim to achieve as a mix of modern metallic riffs with the grit, aggression, and groove of hardcore. Overall, we see ourselves as a metalcore band, but try to steer clear of the poppy stereotypes that come with that label.

"Some bands that influence us today are Boundaries, Dying Wish, Kublai Khan, Foreign Hands, Inclination, Sworn In, Counterparts, Loathe, and everyone's favorite: Knocked Loose. We feel many of them embody a respectable balance between modern metal and hardcore and we see ourselves sounding more like these bands in the future."
Latest release info:
"Released Oct 7th, the 'Bound to a Lie' single is a big step in the direction we are planning to head in with our sound and is arguably a better representation of our music compared to our last release.

"The split EP with Dogwood Lane includes 'Bound to a Lie' and a recreation of our previous single, 'Run Your Rivers Red.' The new single has a variety of moods, although it does have a somewhat melodic chorus, it still shows intensity with aggressive aspects that unfold throughout the song.
"The entire release, including Dogwood Lane's songs, was produced, mixed, and mastered by myself and performed by each band in my basement, and we're honestly pretty proud of the outcome for what we had to work with"
Future plans:
"While always searching for bigger and better shows, we soon plan to take some time in a studio to properly record some of the newer and more innovative songs we have been working on lately to complete a proper length EP.

"We hope to achieve a more unique sound incorporating modern elements while staying on path with raw hardcore song structures. It may take some time until our next release, but we want to put in enough time to ensure it is well put together."
What are some other bands from your region we should check out?
"I couldn't go without mentioning my other band Dogwood Lane (emo/post-hardcore), who I actually play drums for too, we just released the split with them featuring two songs from both of us.
"Some hardcore or adjacent bands we know from around Chicago/Illinois/Wisconsin that are worth listening to are Premeditated (IL), Riot Nine (WI), Scumbag Skippy (IL), DoubleSpeak (WI), Instill (IL), and Prevention (IL)."
***
No Shelter on social media: Instagram | Bandcamp
***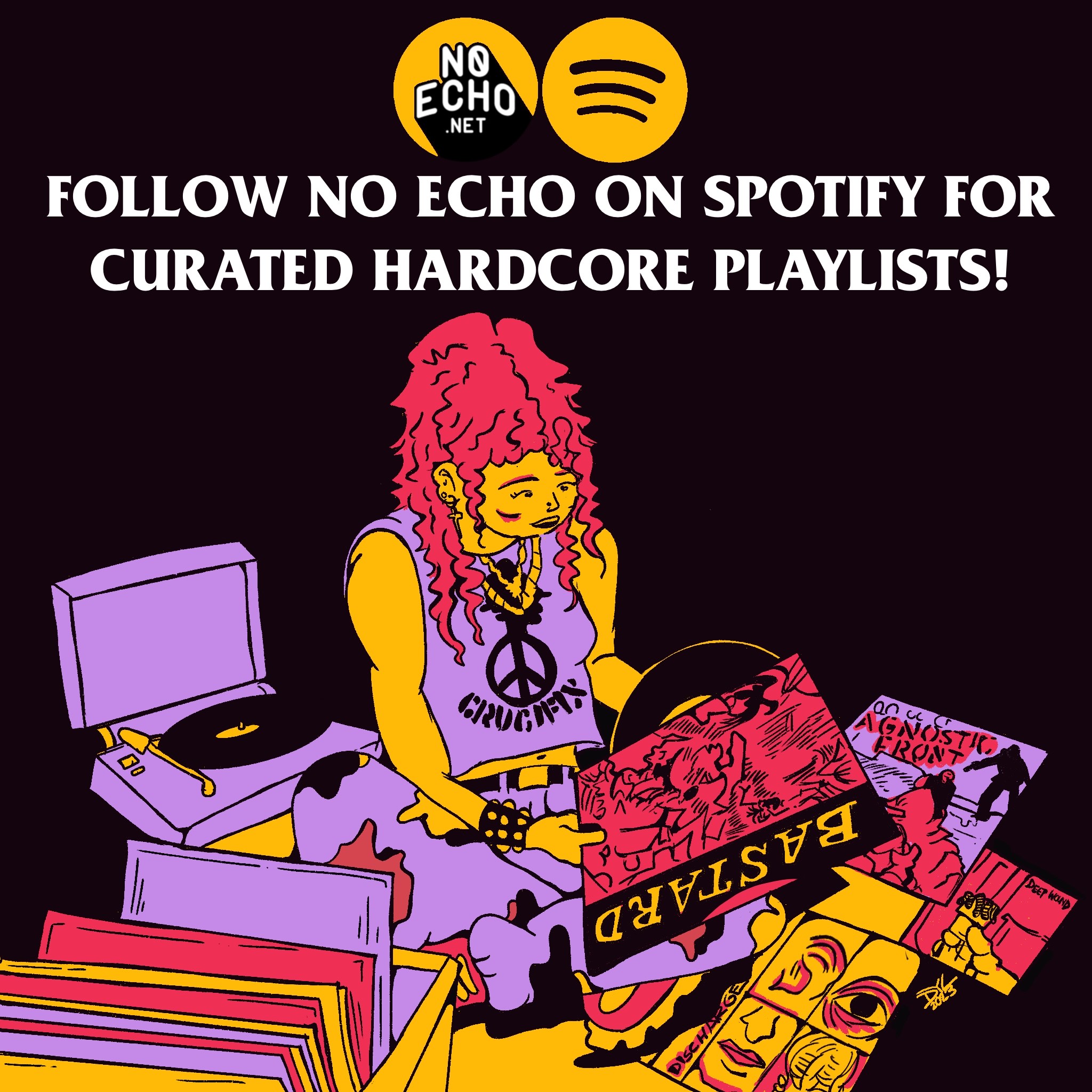 Tagged: no shelter