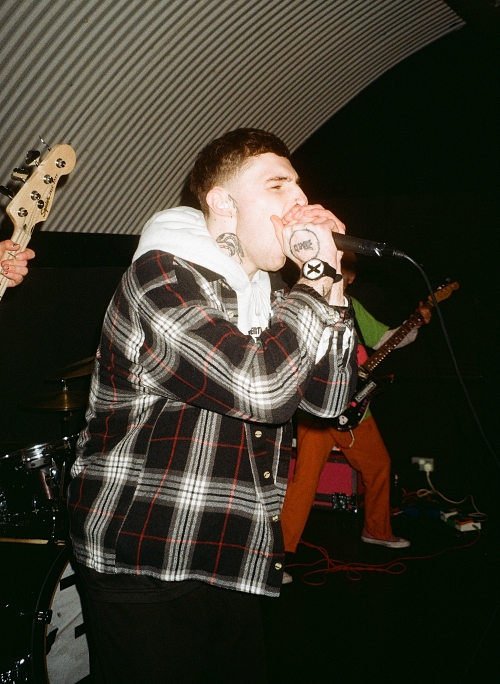 Band: No Relief
From: Brighton, UK

Their formation story:
"Joel and Ethan (bass and vocals) wanted to get a band rolling in 2020 with previous members and come the end of the lockdown. A fresh new lineup formed and we began writing our debut EP, Ritual Oppressor (coming later this year on Restricted Airspace Records)."
Their sound in their own words:
"The band individually take in a lot of different influences but the EP we pushed the boat and wanted to go for a classic sound with a metallic edge. Collectively, the band pulls influence from Merauder, Buried Alive, Terror, Biohazard, Hatebreed, Knuckledust, Death Threat, Cro-Mags."
Latest release info:
"The newest release, 'Playing Dead,' is a single that links Ritual Oppressor and future releases together. The single demonstrates stylistic elements from the future EP which we aim to be releasing some time over the summer."
Future plans:
"We're recording a new EP and playing as many shows as possible!"
What other bands from their region should we check out?
"Hardcore: Stone Hand, Bodybag, Imposter, Plastics, Negative Measures, Dandelion, Blood Gutter, xApothecaryx, Recoil, Mindless, Freeze, How Long You Been Driving, Biting the Heel, Threefiftyseven, Terrifyer, Burn It All, Stamp Out, Rhema.
"Non-hardcore & hardcore-adjacent: Jar of Blind Flies, Cutting Ties, ESC KEY, Vacuous, and many many more! Big up the BN1 and the SEHC scene as a whole. Honestly, there's so many dope bands coming through at the moment—and a fair few more in the pipeline."
Check out the No Relief Linktree to see all of their social media pages
***
Help Support What No Echo Does via Patreon:
***
Tagged: no relief