Band: Loose Cannon
From: Detroit, Michigan

Their formation story:
"Ben, Chris, and Dorian have been playing in bands together for about 10 years now. Nothing that anyone would really know, but we always just wanted to make music together. We hit up Marcos (vocals) and Jake (drums) since we knew them from previous bands, and they were down to get a band going with us."
Their sound in their own words:
"It's always difficult to pinpoint an exact sound that a band you're playing in has, so we usually just call it metalcore or hardcore, we don't really know what category others might call us but were just writing heavy tunes.
"But some of our collective major influences would be Bury Your Dead, Orthodox, Boundaries, IAM, and Kublai Khan TX."
Latest release info:
"Were all pretty stoked about our EP that just dropped. This EP is just straight to the point, short and sweet, but still pissed off and gritty. Theres a lot of heavy riffs and heavy vocals/lyrics to match."
Future plans:
"As of right now, we just plan to hop on whatever we can to get the word out about our music. Its a bit of saturated genre, so the more we can throw it in peoples faces, the more it'll stick (hopefully). We've been fortunate enough to open some shows with only having two singles out.
"We've opened for The Acacia Strain, Sanguissugabogg, Gideon, and Orthodox; so, we just hope to keep getting asked to play sick shows so we get different people to check us out. If you like it, and we appreciate you, if you dont like it, that sucks but were still having fun.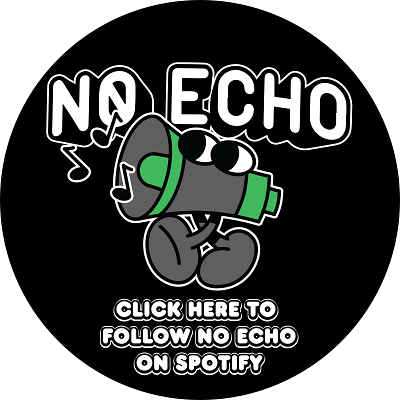 What other bands from their region should we check out?
"We're pretty spoiled in Detroit, which is super dope for local music. There's bands like No End In Mind, Under the Knife, Big Deal, Love Loss, Doubt It!, D Bloc, Enemy of God, the list just goes on.
"But the coolest thing is being apart of all of it and having crazy talented local shows constantly. Detroit Hardcore better be on everyones radar."
Check out the Loose Cannon Linktree to see all of their social media pages.
***
Help Support What No Echo Does via Patreon:
***
Tagged: loose cannon