Band: JUT
From: Johannesburg, South Africa

Their origin story:
"We started late 2020/early 2021, and are made up of members of now disbanded Conqueror HC, Goat Throne, Corax, and FreeXMoney. We just needed to scratch the itch for hardcore music that's been missing from our city for a while, but a lot has happened in the last two years and things are looking up here."
Their sound in their own words:
"We wanted to play stripped down, no frills, mid tempo hardcore. That's pretty much it, the simpler the better. A lot of our inspiration comes from a mix of bands like Slayer, Black Flag, The Partisans, Ceremony, and the newer wave of hardcore that has been popping up from bands like GEL, Raspberry Bulbs, and BIB."
Latest release info:
"Demo MMXXIII is a project we have been working on for about a year. We recorded it all ourselves in our bandroom with little to no experience, borrowing recording equipment from friends and seeing what works.
"It took a lot of trial and error, and a lot of help from our drummer's brother Richard Staub who is a sound engineer, he also mastered the EP for us, so massive shout out to him! We're super proud of how it turned out."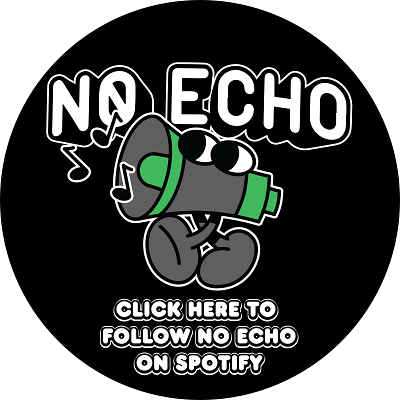 Future plans:
"Moving forward we are just planning on playing as many shows as we can this year to promote the EP. We're having an EP launch on the 31st of March at our local pub, The Irish, and another show at Sowaar Bar in PTA on the 1st of April.
"Other than that we just want to keep writing new material and push our sound further. Hopefully we can get a full length out in the coming year."
What other bands from their region should we check out?
"There are a lot of great bands here in South Africa that more people should know about. If you are reading this check out our brothers in Peasant, Da Beach Boyz, Behest, Mean Girls, and Middle Grounds to name a few. You won't be disappointed."
Hit the JUT Linktree for all of their social media pages.
***
Help Support What No Echo Does via Patreon:
***
Tagged: jut