Band: Forced Humility
From: Finland

Their formation story:
(Tuomas Koykka, vocals): "About two years ago me and our bassist Heikki started talking about forming a more punk-influenced hardcore band. The Finnish scene consisted mostly by metallic hardcore bands so we felt the need for a different kind of approach. I had known Eemeli for a couple of years and knew he was passionate about all kinds of hardcore. He was the number one candidate we had in mind so I mentioned about thisproject and he just replied simply: 'I'm in'.
"When it came to finding a guitarist it took a bit more thinking, since there wasn't many young people who'd fit perfectly. Me and Eetu used to hang out in same circles when we were 16 and suddenly I noticed he had moved to Helsinki and gotten into a lot of old US hardcore, so we wanted to just go for it and see how it folds out. After one hardcore fest in Helsinki we decided to go jamming couple of songs I had made, and that's how it all started."
Their sound in their own words:
"We draw our influences mostly from the early and mid-'80s New York and Boston hardcore scenes. Oi! and hardcore-influenced by it are also a big influence. For more specific influences, I'd mention the New Breed compilation, Sheer Terror, Oxblood, Last Rights/Slapshot, and from the newer bands, I'd mention Shipwrecked. And maybe some Clevo mosh parts here and there [laughs].
"We wanted to minimize the metallic influences in our sound and had no interest to make it sound polished and clean, as lot of bands do today. Primitive, raw, echoing, and kind of dungeon-ish, but our goal was still clear and I think we succeeded in it pretty well."
Newest release info:
"Our demo, Tri-City Werewolves '23, consists of an intro and five songs. It all came together pretty naturally song-wise and the songs were made in pretty much three or four rehearsals. Instruments and vocals were recorded during the autumn (Shout out to Nekala Slaughterhouse Dungeon, Simo Perkiömäki and Timi Jetsu!!).
"As it always does, it got delayed in the mixing, mastering and the album cover process so we got to release it now, but it's only a good thing that we didn't rush, so it turned out the way we wanted."
Future plans:
"The demo will be released as a cassette during the spring through Mäntsälä Hardcore (Finland), No Fuss (Europe) and Brainrotter Records (UK). In addition to that, we've just started to compose our next release, probably a full lenght, and have a couple shows lined up for the spring and autumn.
"We just want to perform live as much as possible, and, perhaps, outside of Finland someday too. The demo will also be available on Spotify soon."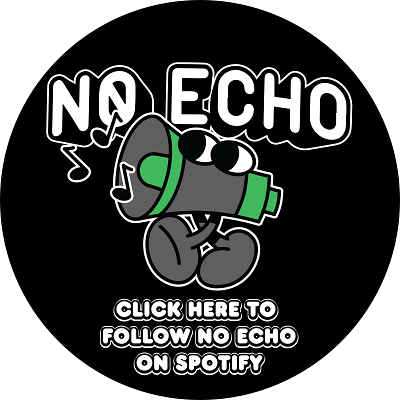 What other bands from their region should we check out?
Finnish hardcore scene has been more alive and well after the pandemic, than it has been for many years. Shows have been good and there's a lot of great new bands around.
To mention few:
Blind Eye - One of the craziest and the realest bands around, perfect mosh music. They just released a new EP and if they were from USA or UK, the band would be probably the most hyped right now (or at least should be).
Bolt Cross - Fast and dark judgment day crossover. Hardcore punk songs meet the '80s thrash sound and NYHC moshparts.
Cold Hearted - Traditional Finnish metallic hardcore done in their own style, proper music. They just released a new song, check it out!
Health Issues - Old heads making angry and fast music.
Dodge - No-bullshit hardcore punk. Their LP was one of the greatest releases from last year.
Gray State - Have done a lot for the scene in the past years and have a monumental vegan metal LP in the making.
Plasma - Fresh band with real ones in it, proper hardcore punk. Just released a demo.
Killing Frost - Coldest music, Finnish hardcore supergroup. One the greatest and most unique bands in Europe right now.
G.A.Z.E. - Super dimensional hardcore. There's no point trying to explain it, go check it out for your own good!
And of course, our other bands such as Dead at Birth, Kova Totuus, and Cageless.
Forced Humility on social media: Bandcamp
***
Help Support What No Echo Does via Patreon:
***
Tagged: forced humility