Band: Dughouse
From: Odesa, Ukraine

Their formation story:
"Well, we're kinda new band with old songs [laughs]. The first attempt to start the band was about five years ago. We had practiced three times, did all the songs and that was it. For whatever reason, it didn't grow into anything that lasted.
"But summer of 2022 the rest of us who were part of that old lineup started talking about those songs with a desire to give it another try. So now there are five of us with a plan to play as much as we can."
Their sound in their own words:
"We always thought that music is just an undercurrent for feelings and emotions we're putting in songs through lyrics, so as a hardcore band we're singing about the world around us and this kind of music is just perfect for this part of emotional field in every one of us. It's just a mixture of ideas, vision, and attitude from one side, and feelings and emotions from the other. Like sad and dark things spreaded without redundant sadness.
"And yeah, of course, all that under the influence of tons of amazing hardcore bands such as Drift Again, Amenity, Turning Point, Outspoken, Forced Down, Shield, Another Wall ,and Strength 691, to name just a few."
Latest release info:
"These are our first songs we did back in a day, well we had more but these three were literally first ones. So, we thought it'd be cool to start with them as a debut release. We recorded them without any changes and added an intro, written and recorded by Jae Hansel (Outspoken, Mean Season) one day, that we liked a lot and asked him to use it for our release.
"We also recorded a cover version of a song we loved from the very first minute we heard it back in the days of MySpace, or something like that. That was a short-lived band called The Last Great Sea that included members of Death Threat. This song was beautiful, deep and Twin Peaks influenced. [Laughs] What a coctkail! Anyway, we decided to record and perform this song to give love and respect to it, 'cuz it is a great and it deserves to be heard today."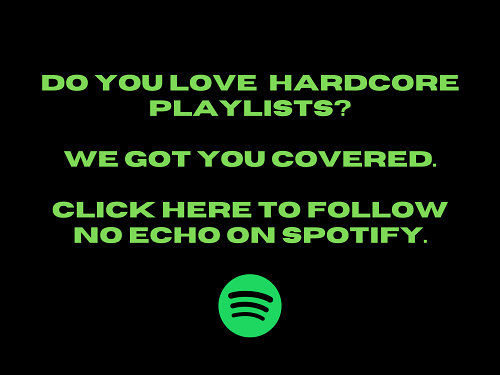 Future plans:
"Well, the main goal is to play as many shows as we can. We live through darkest days right now with this war russia started against people of Ukraine and of course we're not having any illusions to tour outside of the country but this is the plan for a future after our victory, 'cuz now we have stuff to do here.
"We have songs for our first album and right now we are prepearing for a recording process. So yeah. our plan is to play shows worldwide spreading our vision and message. But there's time for everything, and the main thing is not to be killed on the way to a dream."
What other bands from their region should we check out?
"We always had strong hardcore scene in Ukraine and there were lots of bands to mention but for now let it be Homesick and Light of Mine from Odesa, and Mauser from Lviv."
Dughouse on social media: Facebook | Instagram | Bandcamp
***

Tagged: dughouse