Band: Bliss
From: Lublin, Poland

Their formation story:
"Bliss is a hardcore punk band from Lublin, Poland with ex-members of acts such as Antichrist, The Bold & The Beautiful, Juliette, and Dom Zły. The band has been around for almost 3 years now but went through several changes and some quite traumatic events. It's only now that we feel, we have finally arrived at the place where everything we do resonates with us the most.
"Bliss serves us as an outlet to express our creativity and explore the sound we've always loved but never had a chance to lay our hands on. We've known each other for decades, and some of us have played together in the past, but that particular combination of individuals feels somehow unique."
Their sound in their own words:
"We grew up in the '90s and that was the time that had the biggest impact on our lives, possibly to this day. Whether it was the sound, the message, or the personalities. Every band had something special and unique about them, back then. We all come from a DIY hardcore punk scene, with each of us having our own taste and an approach to it, that shifted throughout time.
"Some of us leaned towards more hardcore sound, some towards screamo or crust punk. We devour everything in unhealthy quantities that came from Ebullition Records, Dischord Records, Revelation Records, New Age Records, and early Victory Records, to name a few.
"The very nature of the band is to explore and experiment with any sounds that we encounter or subconsciously stored in our heads during decades of being exposed to music. Never limiting ourselves to any particular genre. If it makes sense, and we feel it, it's here to stay. If there's one thing we love about the Bliss is to be at home wherever we go."
Latest release info:
"'Agonia' is the song and music video from an upcoming album we're about to record. It came from a need to highlight a new chapter of the band. New singer, new material, new sound. It quickly expanded as we started to formulate our ideas of how we wanted to approach it.
"It's so damn hard to look inside of yourself and find that one thing that really reflects who you are. When we began drafting a treatment, we wanted this to be something that blends, cinematic images with dynamic shots of the band. Something that has a professional edge to it, but is done with a DIY mindset.
"Our lyrics oscillate around the subjects of existential crisis and a darker side of human nature. They're quite lyrical but also have this haunting feeling of the inevitable end. That's how we wanted our video to feel. Authentic, raw, and stripped down to a bare minimum. Emptiness, despair, and a sense of the coming end are at the centre of the stage. The weight of bitterness carried by man, bending under its weight, slowly making his way through life, like through mud into which he dropped a shiny coin.
"The metaphor for the bitterness is a linen sack with a writhing viper. We accompany the man in the final hours of this struggle. The whole thing was conceptualized, scouted, directed and edited by the band. As a D.O.P. we invited our friend Rafał Rudzki, and the mysterious persona that we build our visual narration around has been played by our drummer's father-in-law."
Future plans:
"As I mentioned, we about to record our first full-lenghth record. Everything will be done on our own. It always turns to be an amazing learning curve. Especially for someone without professional background or education in sound engineering. We've accumulated a bunch of gear over the years, and we cannot wait to submerge ourselves in the process of meticulous headfuck again. All done in our rehearsal space. That way it should sound—punk.
"It will be released by a Polish record label, but we're also looking for a potential interest from a record labels from abroad, so if we strike a chord with any one reading it, do let us know."
What other bands from their region should we check out?
"Our local DIY scene has had its ups and downs. 10 years ago was perceived as a 'Portland' of Eastern Europe. We had dozens and dozens of incredible bands springing from every corner. It later went all quiet. Mostly due to people migrating abroad.
"Today, I sense that there is another surge of new energy and more bands are resurfacing. To name a few from the top of my head would be:
Dom Zły - post-black hardcore
Embitter - '90s metal hardcore
Ochyda - psychedelic noise punk
Diary of Laura Palmer - Ebullition-style hardcore
Only Mess - post-hardcore
Yell - dark punk
Penthouse - you tell me
"Each of them deserves a proper check. All sound remarkable and unique."
***
Hit the Bliss Linktree to find all of their social media pages.
***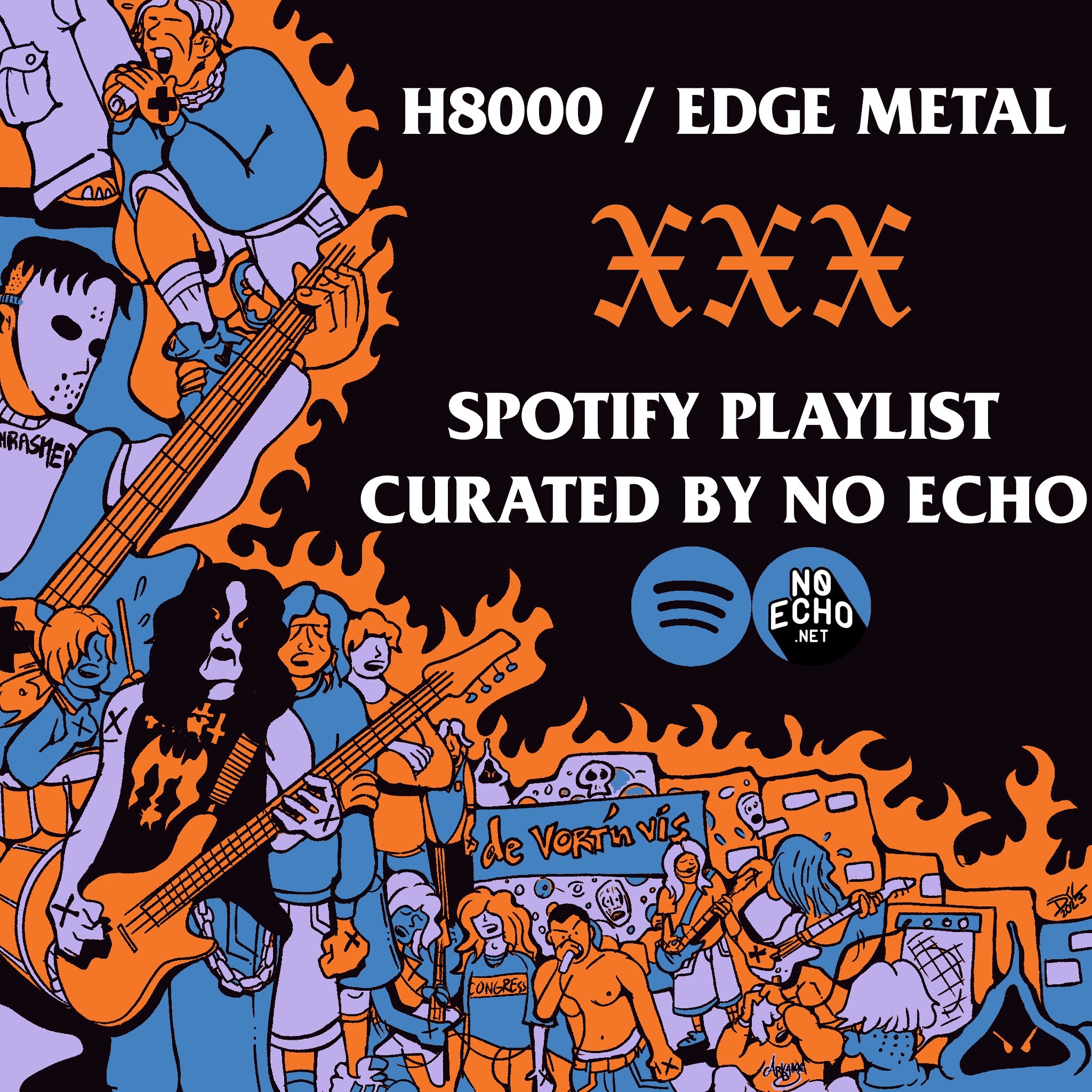 Tagged: bliss